Kaden Devore
About Me
Hello! My name is Kaden DeVore and I am a seventeen year old senior from Woodlawn High School. My current extra curricular activities consist of Student Council, National Honors Society, Honors Program, School Publications, Expeditions, and the Flock. I am also the captain of the Woodlawn High School Bass Fishing Team. Outside of school I enjoy spending my time hunting, fishing, working, and socializing with my friends and family. I believe that CEO is a great opportunity for me to learn how to own and operate a business from local entrepreneurs, make important business connections, and eventually start up my own independent business. I joined CEO in order to gain as much knowledge as possible regarding owning a business before facing the multiple risks of starting my own.
About My Business
Big Muddy Baits
Kaden DeVore
(618) 292-9366
"We'll Hook You Up"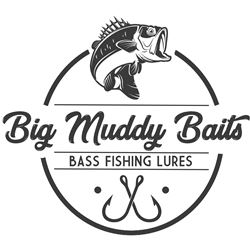 Big Muddy Baits is a fishing tackle provider that specializes in manufacturing soft plastic bass fishing baits. Our mission is to 
bring fisherman the most affordable and high-quality products on the market that inspire people to enjoy and conserve the great outdoors.
We offer local bass fisherman an inexpensive durable fishing tackle that is optimal for fishing conditions in Southern Illinois. Big Muddy Baits is targeting our line of baits to the rising youth demographic in the bass fishing industry. Big Muddy Baits is committed to a high level of customer service and strives to meet the customer demand for custom lures and tackle.  
We'll Hook You up!