Raquel Minor
About Me
Hello! I am a 17 year old Senior from Mount Vernon Township High School. At school I am involved in FFA, HOSA, and National Honors Society. Outside of school I enjoy spending time with my horses and preparing for horse shows. I aspire to be a veterinarian.  I believe CEO is an amazing opportunity to meet new people and learn how to run a successful business. I joined the class to network with the community and learn different techniques for running a successful business.

About My Business
Peticure Purrfection
Raquel Minor
618-310-9465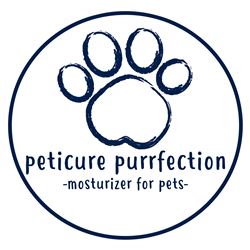 Peticure Purrfection is a sole proprietorship that provides wax for pet's paws that will re-moisturize the pad, while protecting the paw from hot concrete in the summer and snow and salt in the winter. The mission of Peticure Purrfection is to provide protection for pet's paws from various weather elements. My product will be sold in tubes that allow for an easy application. The waxes are infused with one hundred percent pure essential oils which aid the pets in soothing conditions such as arthritis, digestive problems, hip dysplasia, and anxiety. Your pet will thank you.  Peticure Purrfection is targeted towards local savvy pet owners who love to pamper their furry friends!