Zach Williams
About Me
Hello! I am a 17 year old senior at Mt. Vernon Township High School. At school I am involved in golf and basketball. Out of school I am a member of Second Baptist Church in Mt. Vernon and love spending time with friends and family. I joined CEO because I thought it could further my learning and provide me more opportunities than other kids my age. I look forward to making new connections and really getting a head start.
About My Business
Z-Will Custom Golf

Zach Williams
618-731-1569
zatchwilly33@gmail.com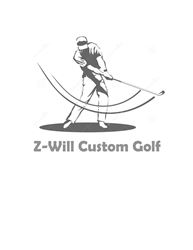 Z-Will Custom Golf is a sole proprietorship that provides promotional products to local businesses. My service is to design and provide custom poker chips to the local business community that showcases their business name and logo.  Businesses should consider my products for a free gift, a business card, a way to say Thank You to their loyal customers, or just as a great advertising tool.  Z-Will Custom Golf can also customize its products to advertise your special events or new products and services.  Z-Will Custom Golf strives to be your main source for promotional items, gifts, and all of your corporate needs.