Chandler Meyer
About Me
My name is Chandler Meyer and I am a 18 year old senior attending Mount Vernon Township High School. I play shortstop for our baseball team and this year I decided to give golf a go. When I'm not in school, I am out making memories with my friends and family. To me, CEO is a way for my peers and I to learn the different communication skills necessary in business. I enrolled in CEO because not many people my age have such an amazing opportunity.
About My Business
Chandler's Aerial Views
Chandler Meyer
Phone: 618-314-5334
Chandlersaerialviews@gmail.com
"We view things differently"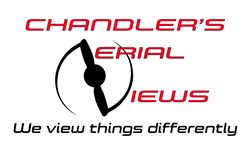 Chandler's Aerial Views is a sole proprietorship that captures images and videos from the sky. The mission of CAV is to provide high quality photography and videography to the Southern Illinois area. Each customer will receive a flash drive containing images and videos that have been captured.  Initially, CAV will focus on car shows in the local area.  I will be targeting car enthusiasts with a desire to cherish images and footage of their prize possession. CAV hopes to then expand further in the coming years by offering additional aerial services possible with the use of a drone including real estate, agriculture, and more.  At CAV, we aim to provide a quality service at a great price to our valued customers.  At CAV, we view things differently.