Evan Owens
About Me
Hello! I am a 17 year old senior from Mount Vernon Township High School. At school, I am involved in Youth and Government. I run track and cross country as well. Outside of school I enjoy spending time with my family and friends, as well as detailing vehicles, and riding four wheelers. I think that CEO is an amazing opportunity to meet new and important people, learn how to start and own a successful business, and make connections that you would not otherwise make. I joined CEO to make new business contacts and learn the important aspects and skills of running a successful business.
About My Business
King City Window Films
Evan Owens
Head Installer
Phone: 618-214-3568
"Ride in Comfort"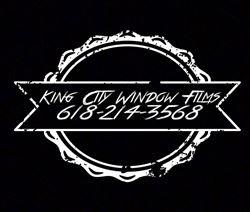 King City Window Films is a sole proprietorship that lays window film on automobiles, residential windows, and commercial windows. The mission of KCWF is to provide style and comfort while driving your vehicle, relaxing in your home, or operating your business.  KCWF will target the areas of Southern Illinois, Eastern Missouri, and Western Indiana.  By providing unmatched quality and unbeatable prices, KCWF hopes to see significant growth in the coming years.  As one of three tint shops in the local area, we strive to offer the best value to our customers.