Garrett Prosise
About Me
Hello! I am a 17 year old senior from Mount Vernon Township High School.  I am involved in FBLA and I also play baseball.  When not at baseball practice or working out, I like to spend time with my friends and relax with my family.  I decided to take CEO this year because I think it is a great opportunity to get connected to businesses and entrepreneurs in our community.  I want to hear from businesses about their successes and failures, develop a better understanding of what it takes to run a thriving business, and also improve my communication skills.
About My Business
GP's Lawn Service
Garrett Prosise
Phone: (618)472-0470
Email: gpslawnservice@gmail.com
Ready, Set, Mow!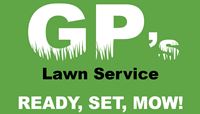 GP's Lawn Service is a sole proprietorship that offers multiple services for your yard including mowing and fertilizing. Proper lawn care can be expensive in this area.  The mission of GP's Lawn Service is to provide an outstanding lawn service to the Mount Vernon area at an affordable price. GP's Lawn Service will target home owners who are either unable to take care of their own yard or too busy.  I plan to gain additional customers each year by offering a value that will be unmatched by the local competition.